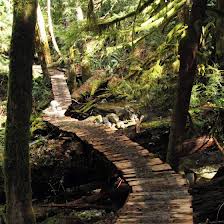 Welcome to Elphinstone!  You have probably been here for track and field meets, cool school, the Fall Fun Fest, or many other activities, so we hope you already feel comfortable in the building.
Elphinstone visit to grade 7 classes:
Gibsons Elementary: Mr. Sullivan: Tuesday, May 19; Ms. Duncan & Ms. Fitchell: Thursday, May 28
Roberts Creek Elementary: Friday, May 22
Langdale and Davis Bay Elementary: Monday, May 25
Cedar Grove Elementary: Mr. Metcalfe: Tuesday, May 26; Ms. MacInnes: Wednesday, May 27
Folders- We will be giving your folders to your elementary schools for you to pick up from there.  We will deliver to them on Monday, June 8.
Grade 7 Parent Night: Wednesday, June 10 at 6:00 via Zoom.
Grade 7 In-person Tour & Virtual Welcome – We will have a tour of Elphinstone for grade seven students on Friday, June 12.  More details about the tour will be in your folders.  We will also launch a google classroom on June 12 for all grade sevens.  More information about that will be in your folders.
Other Information for Grade 7s & their families
Classes – You take English 8, Social Studies 8, Science 8, Math 8, PE 8, French 8, and Exploration classes.  Band students get band during the school day in grade 8 and take it in the mornings before school in grades 9-12.
Days – Each day you have four classes.  The next day you have four different classes.  Each class is one hour and fifteen minutes long.  You have two classes in the morning and two in the afternoon.  You don't always have the same classes at the same times.
Timetable – Please do not worry about figuring out the new timetable.  We'll help you understand it in the fall.